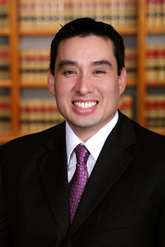 FDCPA LEGAL UPDATE – REG F COMPLIANCE WEBINAR
Effective November 30, 2021, the CFPB (Consumer Financial Protection Bureau) enacted Regulation F. Reg F is the first comprehensive federal debt collection regulation update in many years and has changed multiple aspects of consumer debt collection practices throughout the United States. These changes affect both third-party debt collectors and first-party creditors.
Join Karel Rocha, Esq. on Thursday, JULY 7, 2022 at 10:00 a.m. Pacific Time for a Reg F update webinar. The webinar will provide your company with a comprehensive update on the following topics:
7-in-7 Phone call rules,
Email and Text Communications,
Use of Limited Content Messages, and
CFPB Model Debt Validation Notice.
Mr. Rocha will also be providing an update on the current state of FDCPA litigation in the United States, including the current status of Hunstein v. Preferred Collection (11th Circuit) and various similar lawsuits filed by debtors in other jurisdictions.
This WEBINAR will be LIVE on July 7, 2022 and thereafter available for replay for 60 days. Mr. Rocha will also provide written materials for all attendees who sign up.
The cost of this webinar will be $99.00 per attendee and is expected to last 1.5 to 2 hours. 
LIVE QUESTION AND ANSWER PERIOD AT THE CONCLUSION OF THE PRESENTATION.
Please contact Karel Rocha at krocha@pnbd.com to sign up for the webinar, receive your PayPal link, and to receive your Microsoft Teams Webinar link. We look forward to having you join us for this webinar.