City Council Of Brea Appoints Managing Partner Thomas Prenovost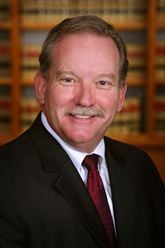 We are pleased to announce the appointment by the City Council of the City of Brea of our Managing Partner Thomas J. Prenovost, Jr., to the Board of Directors for California Domestic Water Company.
This Corporation was incorporated in 1902 as a Mutual Benefit Corporation that sells water only to its stockholders and is not intended to make a profit. The Cities of Brea, La Habra, La Mirada and Whittier directly, or indirectly, are Shareholders in this Corporation which allows them to purchase water from this Corporation. Tom Prenovost will serve a two-year term and provide oversight, direction and leadership in this unique public/private organization.