Welcome to Prenovost, Normandin, Bergh & Dawe
A Full Service Civil Litigation Law Firm Headquartered in Orange County, California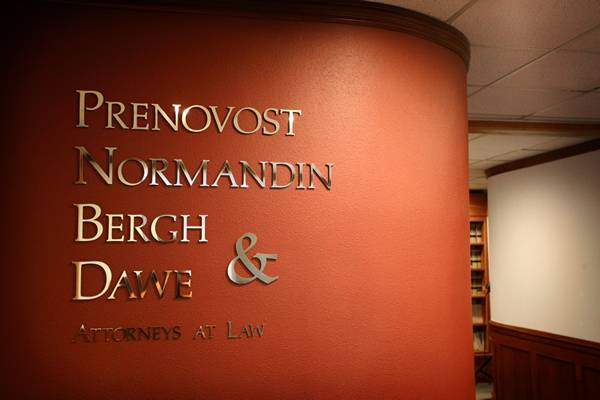 SERVING CALIFORNIA & ARIZONA
Prenovost, Normandin, Bergh & Dawe, A Professional Corporation, was founded in 1983. The firm is "AV" rated by the National Lawyer Rating Service at Martindale-Hubbell and is ranked "preeminent" in the field of Civil Litigation, Banking & Bankruptcy. PNBD specializes in Banking, Construction, Credit Unions, Insurance, Financial Services, Realtors, Automobile Lending and Dealerships.
OUR CREDO
We share the belief that it is an honor and a privilege to practice law. In attempting to attain our goal of providing our clients the best possible representation, we strive always to be mindful of the highest professional and ethical standards of the bar.
We know that our success is never measurable in dollars, but rather is a function of our unwavering adherence to the principles of honesty, integrity and dignity in the discharge of our professional responsibilities.
In earning and keeping the trust of our clients, the bench, our peers and each other, we have the confidence to diligently and aggressively meet the challenges we face with the clarity of vision and peace of mind that comes naturally from living our lives in accordance with the principles we hold dearly.
PNBD NAMED TO TOP 50 LIST 2017
PNBD OPENS SAN FRANCISCO OFFICES
PNBD HAS OPENED ARIZONA OFFICES